The beautiful Spanish revival makes a lovely setting for photos and offers a variety of areas within the property to accommodate all types of gatherings. The Ebell of Santa Ana has multiple spaces and enclaves for receptions of all types. Our al fresco option includes an open air courtyard with covered walkways, well lit twinkling lights, well manicured gardens with blooming trees, and stunning arched doorways and windows. Inside the Ebell, the foyer features an array of archways, mercury glass doorway decor, vintage iron chandeliers, and restored hardwood flooring. The facilities include a large theater ready for incredible productions and performances, a large banquet space with a stage, and a few intimate spaces for gatherings. Also included are three baby grand pianos, private dressing rooms, and staging. In total, there is space for up to 450 guests at the Ebell of Santa Ana.
Suits larger celebrations with more guests. Light-stained hardwood, white walls, and high ceilings, this space is a beautiful blank canvas great for draping and lighting details that can really transform it. With built-in staging, this space is a popular go to for all styles and types of events. The ballroom is perfect for ceremonies, galas, receptions, and special events.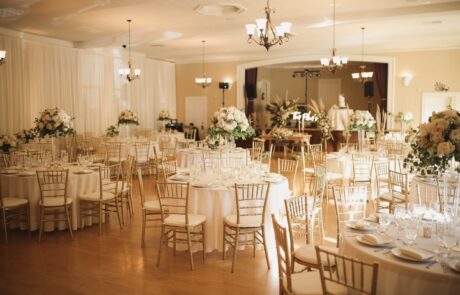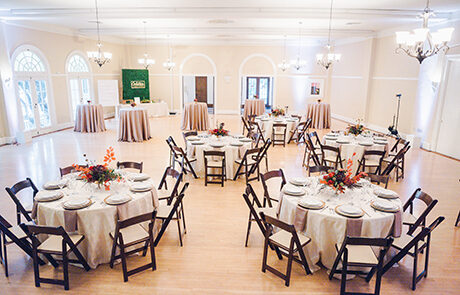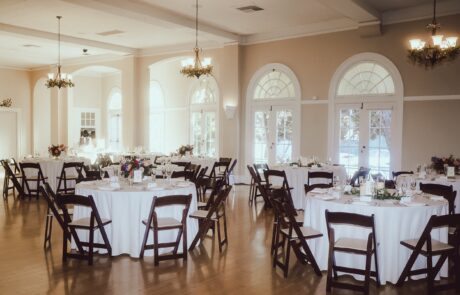 Capacities: Reception/Cocktail: 250, Seated Dinner: 200, Seated Dinner + Dance Floor: 150
A charming outdoor courtyard patio space lit by strings of twinkling bistro lights. It is ideal for cocktail hours, ceremonies, mixers, showers, and intimate receptions. Surrounded by manicured hedges, gardens, and blooming trees, it is the perfect location for dining under the stars with rows of bistro lights or tenting for a more intimate setting.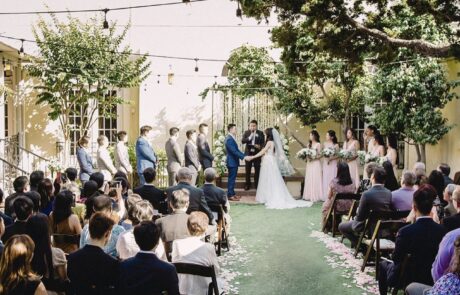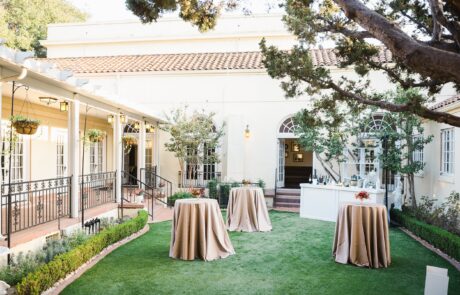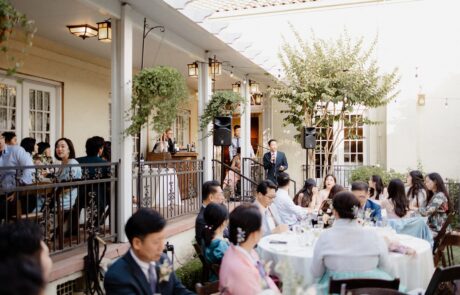 Capacities: Reception/Cocktail: 100, Ceremony: 150, Seated Dinner: 70
The most intimate of our indoor spaces. With its ornate tiled fireplace, grand wrought iron chandeliers, and large windows, this space is ideal for ceremonies, dinner parties, silent auctions, meetings, lounges, and more.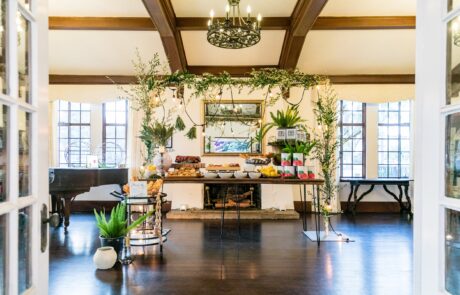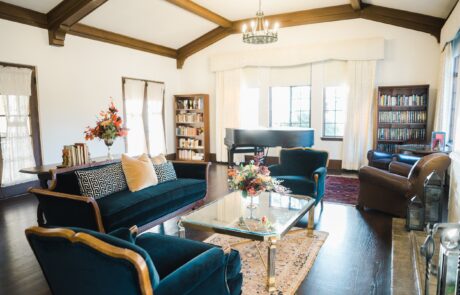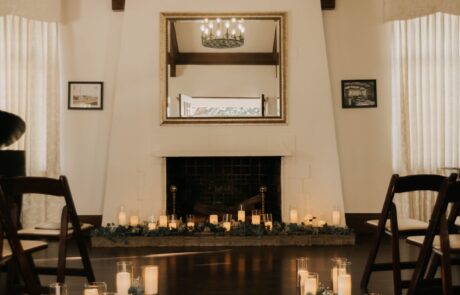 Capacities: Reception/Cocktail: 50, Ceremony: 50, Seated Dinner: 40, Lecture: 50
For concerts, performances, ceremonies, and conferences, the indoor theater is an ideal location. With built-in AV, sound, and seating, guests will be delighted.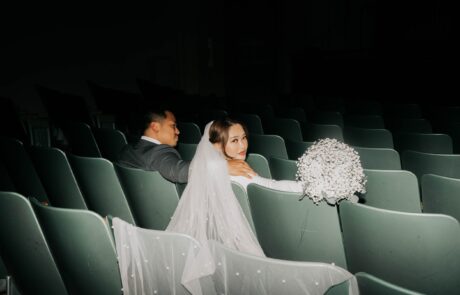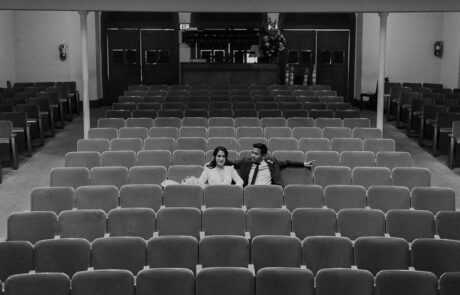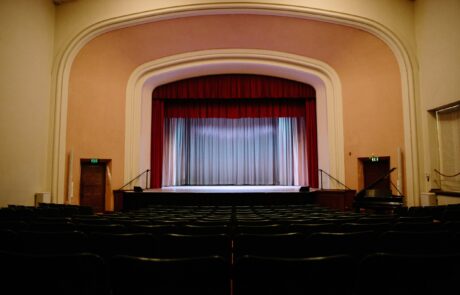 Other Picturesque Locations